About the Property
Workshops are held on our 25-acre semi-rural property in the Perth Hills near Mundaring.  Robyn and John purchased the property in 1978 as a bush block and set about building a rustic family home using almost entirely recycled materials.  They planted extensive orchards, vegetable and ornamental gardens, along with a large variety of deciduous trees which now serve as passive fire protection for the house.  More recently the focus of the garden has changed to grow more nutrient rich foods such as berries, avocados, pomegranates and macadamias. Plantings include 65 blueberry plants which provide a supply of fruit for 8 months of the year.
All of the gardens are managed without the use of pesticides and provide a safe haven for all of the creatures who call it home. During the warmer months of the year, we have 25 resident bee hives which not only produce delicious honey when the Jarrah and Marri trees flower, but also have the added bonus of helping to pollinate our crops.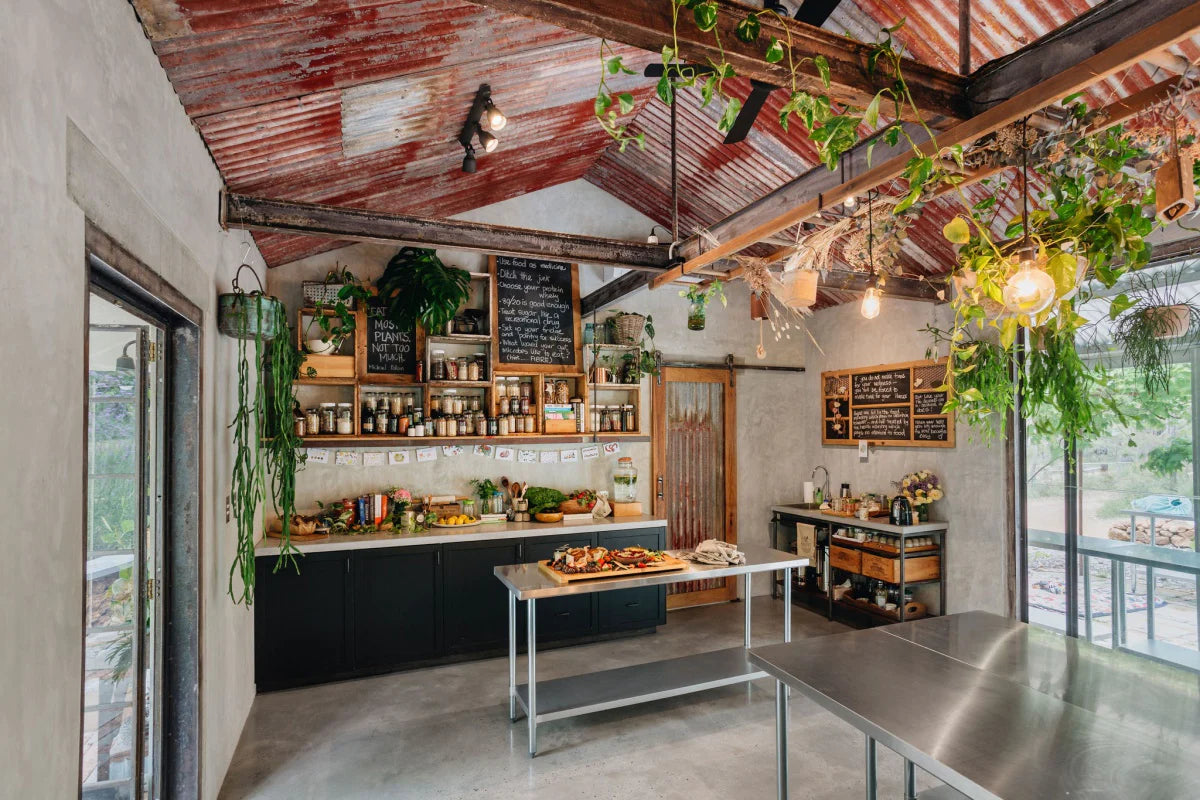 Our Workshop Space
We conduct our workshops from a purpose built room and have continued the theme of using recycled materials. The workshop is set amongst the gum trees and provides a tranquil and serene escape from the bustle of city life.