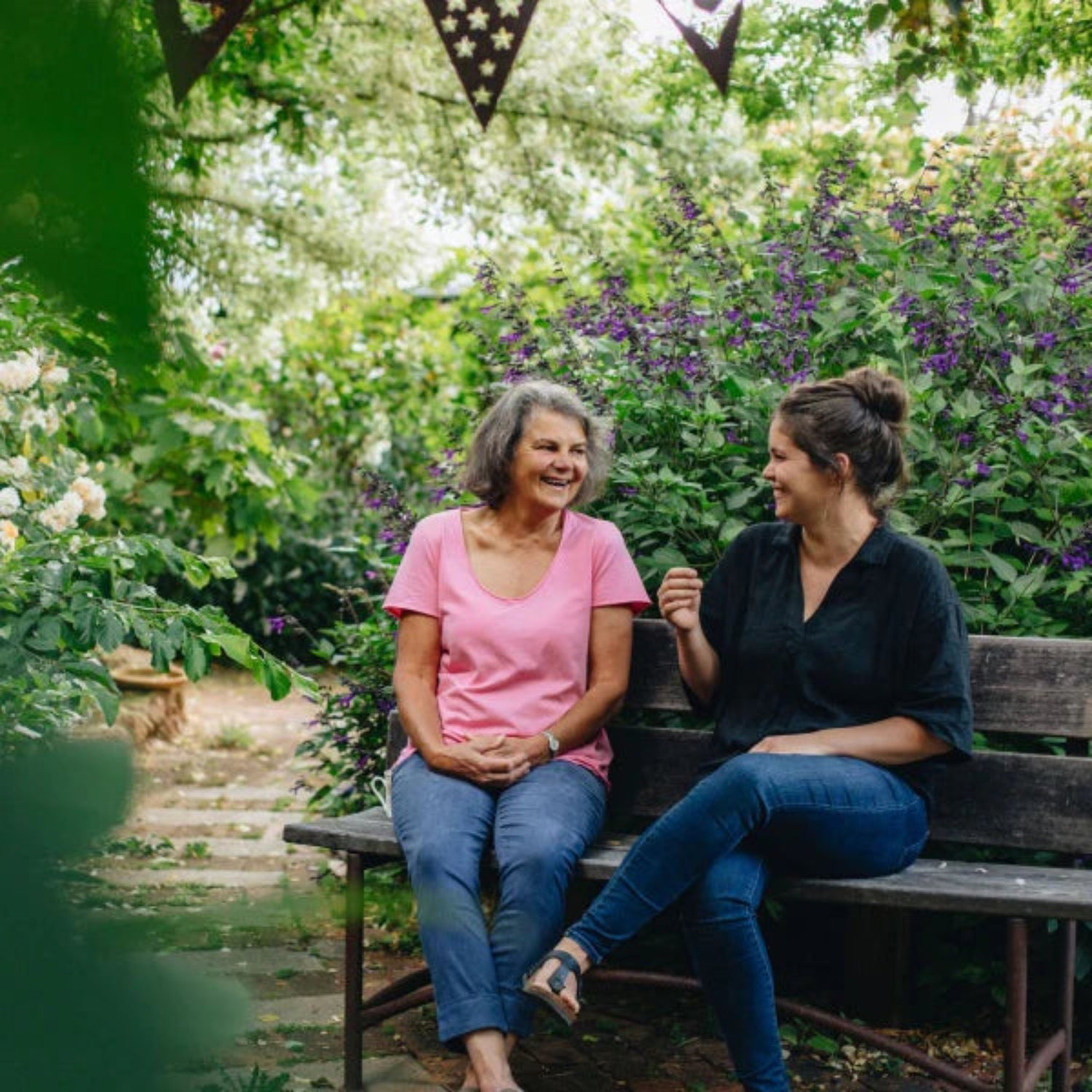 Who We Are
Short Street Kitchen is run by a mother and daughter team – Robyn and Jess. Both are passionate about health and have a special interest in gut health and the role that a wholefood plant based diet plays in optimising it.
Growing up on a farm in the wheatbelt, Robyn has had a life-long interest in gardening and growing and preserving food. Her interests and knowledge have expanded to permaculture, raw food, fermentation and culturing.  With the help of her husband, she has designed and created the extensive gardens on the property. Currently, she is increasing her knowledge around preventative health and ways to empower people to heal themselves from chronic disease using simple health principles. She has a certificate in Plant Based Nutrition from Cornell University and has recently completed training with Dr Will Bulsiewicz, the author of our favourite book "Fibre Fuelled".
Jess has been lucky to grow up surrounded by organic fresh home-grown produce, learning how to cook from scratch and appreciating a simple life. She loves cooking, gardening and animals which led her to a career as a veterinarian. This has provided her with a sound scientific background and a yearning to research and understand the evidence behind what we share.  She also has a  Masters Degree in Public Health to add to her knowledge in this field.